Block of the Month
Boho Bliss is a unique Block of the Month pattern with bohemian flair. The series has 10 different 16" blocks, as well the Spacer Blocks pattern and the final border pattern with border applique. Each 16" block is different, and features pieced blocks, as well as appliqued motifs. No worries - you can maintain your bliss. The applique is fused!
The motifs are Sizzix friendly, but a Sizzix die cutter and dies are not required.
Make the entire quilt, or pick your favorite blocks. One block makes a lovely wall hanging. Three blocks would make a stunning table runner. No matter what you choose, you can get in touch with your inner bliss!
For shop owners, there is a shop guide that includes three different cutting/kitting options, as well as bonus projects to provide additional project suggestions using the Boho Bliss blocks. Contact me for pricing and additional information!
Boho Bliss Block Eight
$10.00
Boho Bliss Block Five
$10.00
Boho Bliss Block Four
$10.00
Boho Bliss Block Nine
$10.00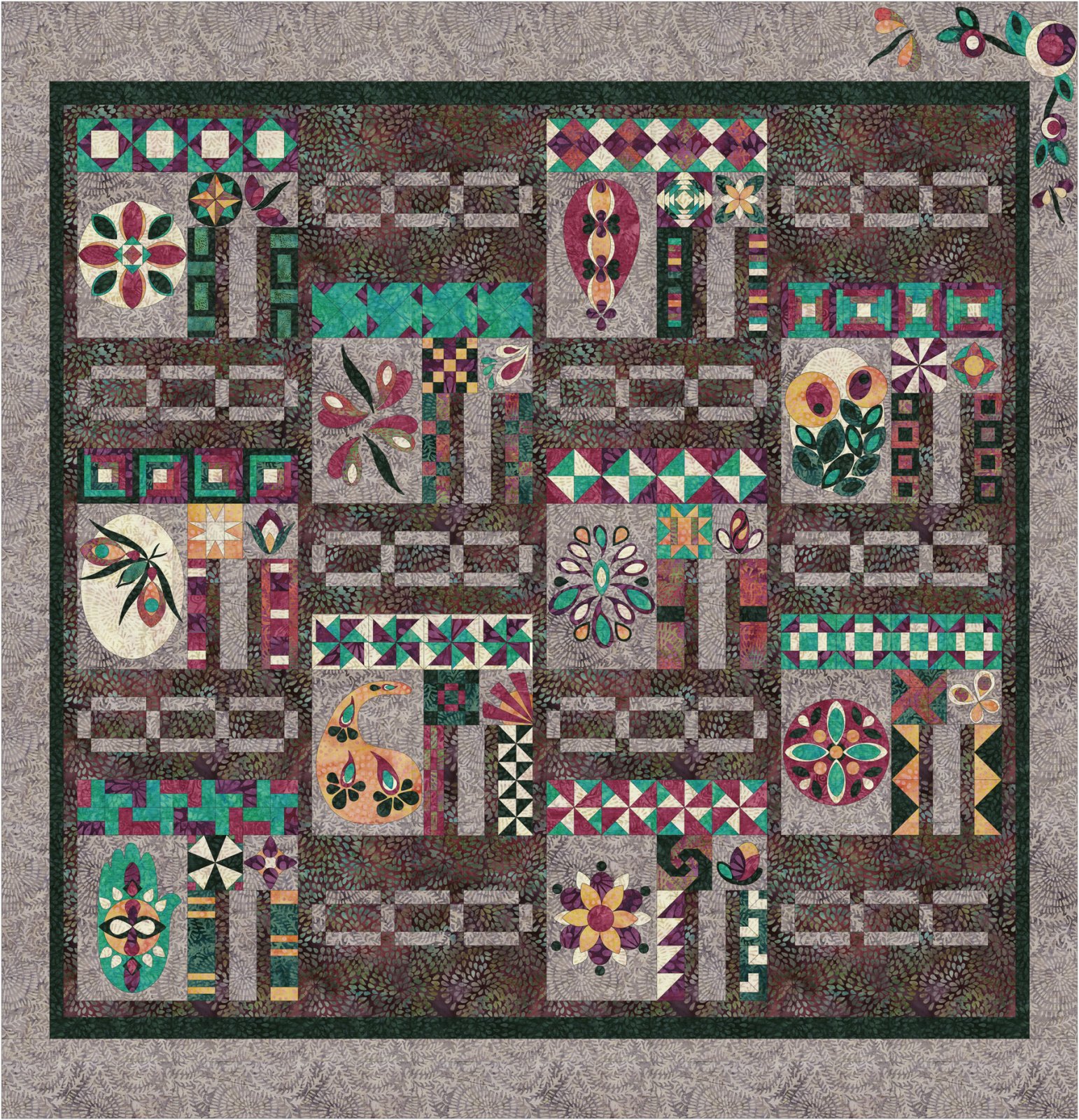 Boho Bliss Block of The Month Full Quilt
Boho Bliss Block One
$10.00
Boho Bliss Block Seven
$10.00
Boho Bliss Block Six
$10.00
Boho Bliss Block Ten
$10.00
Boho Bliss Block Three
$10.00
Boho Bliss Block Two
$10.00
Boho Bliss Border Pattern
$10.00
Boho Bliss Spacer Blocks
$10.00
Elementz Block of the Month
$36.00