I'm Looking Forward to Seeing You At Market
Please add me to your list for Schoolhouse! I'll be showcasing my new line, Speakeasy (skus below) AND doing a demo of my newest guided improv pattern, Compass Points. Yup - you guessed it - I'm doing a Mariner's Compass block, guided improv style!

And I'm super excited about my new line, Speakeasy. It's warm, rich, and easy to work with! Wait until you see all the amazing projects showcasing this new line. You'll see them all in the schoolhouse!
Please stop by my booth (I'm right across from Island Batik!) and see all the quilts up close and in person!


And be sure to check out my latest Block of The Month, Road Trip. This is a joint effort with Kate Colleran of Seams Like a Dream. We'll be discussing the details of this fat quarter based BOM in our schoolhouse as well!


Here's a quick sneak peek at the projects:



Fizz uses the Tucker Trimmer - and it has a fun bonus project (not shown), but you WILL see the bonus in the schoolhouse!




Compass Points is the latest in the guided improv series, and I'll be demoing how to make the compass block in the schoolhouse. You won't want to miss it!




Sea Salt got a refresh in the Speakeasy line. If you aren't familiar with this quilt, it is a one block quilt!




I also had the pleasure of working with Christa Watson's new Geo Pop line. This is Spark, and uses Studio 180's Split Recs ruler - fun! See this beauty in Christa's booth. I'll have the table runner version in my schoolhouse showcasing the Speakeasy line!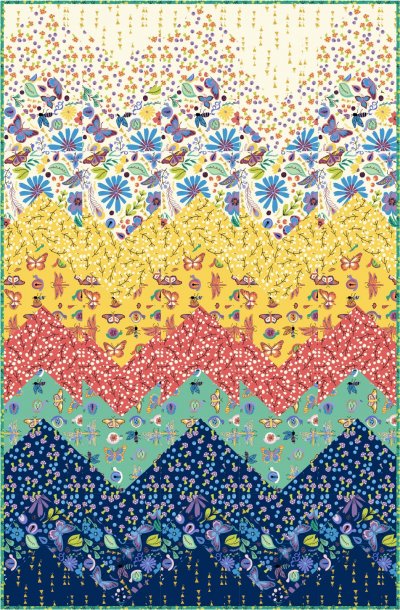 Jessica VanDenburgh's new Juniper line is so adorable, and I'm thrilled to have made Peaks and Valleys (a super fun, super easy crib quilt) in her line. See it in her booth, along with a fun bonus quilt as you go project.
I can't wait to see you there! And (sob) if you can't make it, I'll of course be posting pictures and more details on all these awesome projects and fabrics AFTER market!

Until next time, happy stitching!
Like what you see here, and want to hear more from Tamarinis? Like me on Facebook, follow me on Instagram, and sign up for my newsletter at www.tamarinis.com! Following is one way to demonstrate your interest in my projects, patterns, and partnerships. Your comments are also GREATLY appreciated, and provide valuable feedback regarding what inspires you, as well as what you'd like to see explored in future posts. And did you know? I travel and teach! Contact me to schedule a trunk show and/or workshop!